What is DAR?
With more than 125 years of tradition, over 1,000,000 members admitted since its founding, a vast array of service work, a historic National Headquarters building with extraordinary collections, and countless activities taking place locally, nationally and globally, there is much to learn about the Daughters of the American Revolution.
The organization was founded in 1890 with the simple mission of promoting historic preservation, education and patriotism. These timeliness, overarching principles keep the DAR strong and vitally relevant in this ever-changing world.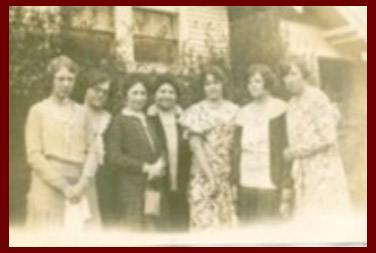 This nonprofit, nonpolitical volunteer women's service organization dedicated to promoting patriotism, preserving American history and securing America's future through better education consists of nearly 175,000 members in 3,000 chapters across the world. These vibrant, active women are the heart of the organization.
The grassroots work of DAR volunteers promotes the organization's objectives of historic preservation, education and patriotism.





Who are our members?
They are women a lot like you, who come from diverse background and hold a variety of interests. Their common bond is their lineal descent from Patriots of the American Revolution – any woman, regardless of race, religion or ethnic background, who can prove this lineage is eligible to join.






They are women who…
care about fostering good citizenship
want to honor their ancestors
are devoted to educating our youth
want to preserve our past for future generations





Many enjoy…
learning about American history
researching genealogy
coordinating local community service projects
sharing in family DAR traditions
participating in commemorative events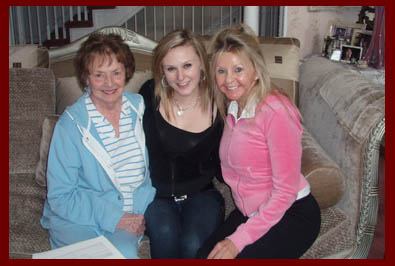 Please contact the Colorado State Membership Chair using our "Contact Us" page for more information about membership in the DAR or to learn about the chapters in your area. They will be delighted to assist you and answer any questions you may have.





Becoming a DAR Member
Trace your family roots and discover your place in American history. Learning about your ancestors who fought for freedom creates a bond going back to the women who protected their families and served their country for American independence, through the War of 1812 and World Wars I and II.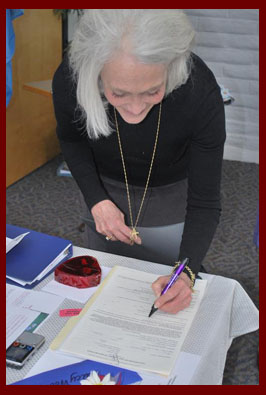 DAR members are students, professionals, homemakers, volunteers, and retirees, who take an active role in their communities promoting our objectives of patriotism, education, and historic preservation. With more than 170,000 members, we are one of the largest women organizations in the world.
Membership in DAR offers a number of benefits, including:
* Promoting American history by honoring significant events, people, and places
* Participating in meaningful service projects in the community
* Building lifelong relationships with other DAR members who share your values
* Recognizing students with awards and scholarships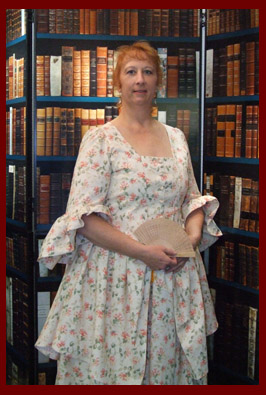 Any woman may join DAR by documenting her lineage to an ancestor, male or female, who aided in the cause of American independence through military, civil, or patriotic. DAR volunteers can guide you in the application process as you search for your ancestors. The DAR provides many resources, both nationally and regionally to help with your search.  The National DAR library, onsite databases, and online tools are available to everyone and are useful to anyone seeking their family history.   Local chapters frequently sponsor genealogy and lineage research workshops and the Colorado State Society provides a useful Genealogy page here.
Additional resources include the Forgotten Patriots Project which provides information about African American and Native American patriots whose descendants qualify for membership. The new edition of Forgotten Patriots identifies more than 6,600 names of African Americans and American Indians who contributed to American independence. Guides for Minority Services Research and >African American Genealogical Research at the DAR Library are also available.  The Spanish Task Force traces the contributions of many Hispanic patriots, especially in the American Southwest.





Juniors (Younger Adult Daughters)
The Colorado State Society encourages women 18-35 years of age to join as active DAR members who are also known as Juniors. Click here to learn more.
Where do I start?
Find a chapter near you, by clicking here.  Email the selected chapter with a request to visit an upcoming meeting or workshop, or meet with a Lineage Research team member to get started. In the meantime, check out this helpful How to Begin page, including work on a Pedigree Chart (PDF). Bring these forms, any available document copies and research with you when you meet with someone from the chapter. She will be able to guide you through the application process.
Additional Information to Join DAR